Switch Technique – ALTERED LP [UNIONLP001] / VINYL OUT NOW!!!

Release date: 11th of November 2011
After more than a decade of releases, and hundreds of hours spent perfecting his stand out sound, the time has come for Switch Technique's fascination of Hardcore to take him to a whole new level of music production. With the debut of his LP "Altered", this eclectic Artist further pushes his unique brand of production, defined by combining Hardcore and militant Drum and Bass seamlessly, and with dancefloor shattering results! Released on Union Records this week, the LP not only gives a nod to the Hardcore scene, but simultaneously pays homage to the classic tech and darkstep styles of DnB which captured his heart more then a decade ago. Already a staple in the darkest, dirtiest, and most discerning record boxes!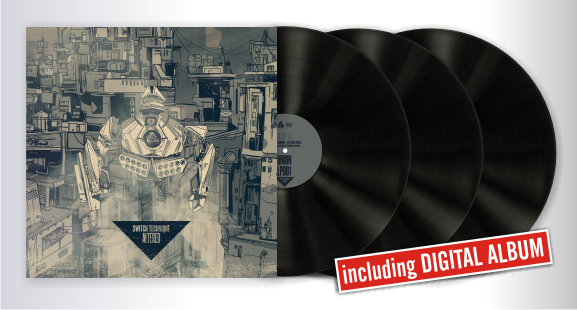 Dont forget that everyone who buy vinyl version ALTERED LP gets digital version Altered LP and one extra track, available only for vinyl buyers: Switch Technique – AF VIP. Available on 3 x 12″ VINYL in all good record stores including:

For audio clips, check out the official UNION Recordings Facebook page and Soundcloud.
Leave a comment