UNION005 – The Hybrid Series PART 5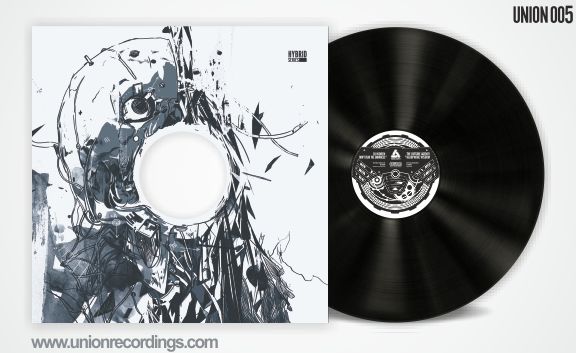 Release date: 30th of April 2012
A: DJ Hidden – Don't Fear The Darkness

B: The Outside Agency – Headphone Wisdom

Up next on Union Recordings we present the final in the legendary Hybrid Series. A huge release from DJ Hidden and The Outside Agency who continue to set high levels in production for DrumandBass and Hardcore. The Hybrid Series goes out in style.
Side A shows DJ Hidden's talents moving to the next level and displays how to balance melodic synths, funky drums, dark elements and a hypnotic baseline in a tune called "Don't fear the darkness" It doesn't stop there…
On the B side we have The Outside Agency delivering A grade music. From start to finish "Headphone Wisdom" shreds through the soul. Euphoric sound scape, huge drops, maniac drum programming and those powerful snares! This track takes us on a journey, from start to finish, through darkness and light, and everything in between. No wonder The Outside Agency are boss.

Mixed to perfection, and destined to destroy all in its path, UNION005 is here.


Available on 12″ VINYL as well as a digital MP3 release in all good outlets.
For audio clips, more info and news check out the official UNION Recordings
Facebook
page or
Soundcloud
.
Leave a comment