UNION003 – The Hybrid Series PART 3
on Release
•
Czerwiec 12th
•
has no comments yet!
•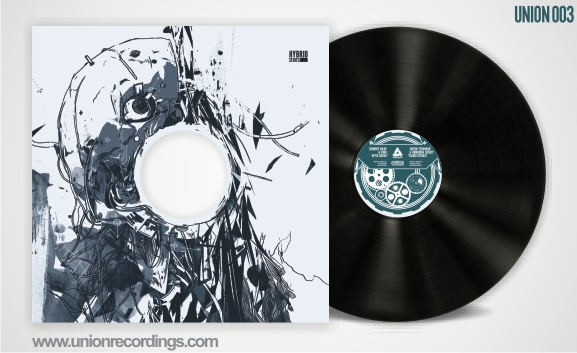 Release date: 20th of June 2011
This is how we're destroy boundaries !
A: Current Value & COOH – Optic Nerve
One the A side you will find Optic Nerve by Current Value and Cooh.They both have been pushing electronic music genres to its limits of perfect sound and pure dancefloor destruction all the way. Optic Nerve combines everything what is unique and the best of Curent Value and Cooh style, and what makes You think of that track as one of the most devastating dancefloor stompers ever!
B: Switch Technique & Forbidden Society – Blood Extract
Flip it over for Blood Extract, another stellar collaborative banger from Switch Technique and Forbidden Society. These guitar riffs, gabber kicks and destructive drumandbass snares make every dancefloor jumping like a bunch of maniacs! It's obvious that these guys are smashing up the scene with their hardcore, dark and chopped up dancefloor killers. Taste it and enjoy it!



Available on 12″ VINYL as well as a digital MP3 release in all good outlets.
For audio clips, more info and news check out the official UNION Recordings
Facebook
page,
Myspace
or
Soundcloud
.
Leave a comment