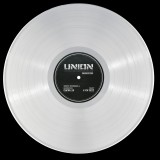 Pressed on Limited White Vinyl Stock! We are proud to bring you the long
awaited UNIONLTD12001 release.
One the A side you will find Controller. Produced by Polish duo Switch
Technique & Brainpain. A raw, energetic, beat blasting banger with big
heavy gabber kicks and acid synth and the infectious head nodding that is
the MONSTER . Full of energy, an in your face assault dons the A-side.
You think that's it? Flip it over for Fragz and his "A New Breed"! Once
again with a monstrous tune that delivers the large amount of dance floor
mayhem you would expect from this young Portuguese producer. Frozen subs
combined with defrosted stepping vibes ensures this to be a solid first
release for UNIONLTD12.
People who bought this item also bought

Updating...