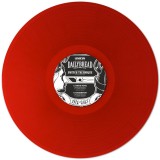 Switch Technique & Deathmachine joined their forces to spread the word and
to underline their achievements in one of the freshest revelations in hard
electronic music - Crossbreed. Neither of them needs a special
introduction, Switch Technique & Deathmachine are nowadays one of the
fundamentals of true Crossbreed. After their own single releases on
Genosha175 and first collaborations on UNION Recordings, they're now ready
for a worldwide domination tour. With their unique style, perfect sound
and completely new standard music production, which for many producers is
the best example of Crossbreed music.
Daiybread Series represents crossbreed and the right way of connecting
both styles of hardcore and drum and bass. Already being played out and
supported by many DJ's, destroying dance floors and everybody on them.
We are very happy to present: Dailybread Series Part 1 powered by Switch
Technique
People who bought this item also bought

Updating...